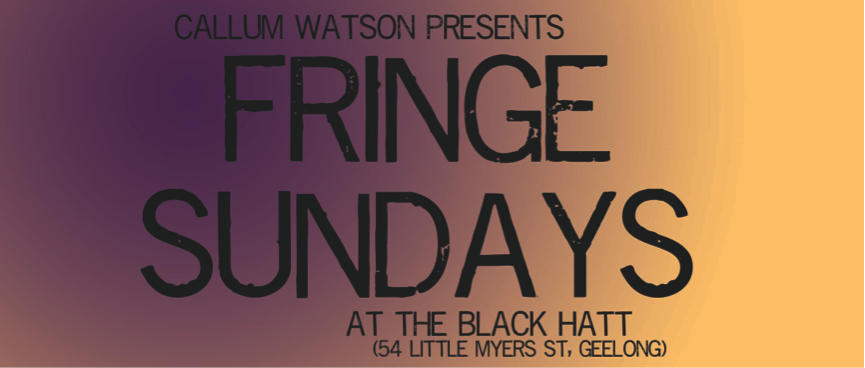 Fringe Sundays
---
TICKETS
---
VENUE
54 Little Myers Street, Geelong CBD
---
PRICE
General Admission         $10
Booking fees may apply
Geelong's newest event "Fringe Sundays" sees local musicians collaborate on innovative, genre-spanning projects at Geelong's iconic Black Hatt Hotel. Expect something new at every event.
Growing on the success of this first event Fringe Sundays will continue with a new show that will gather a new ensemble of eclectic Geelong and Surf Coast musicians for an afternoon exploring approaches to adding potent Jazz stylings to past and present top 40 hits, This will be explored through a selection of Callum's arrangements created specifically for the event – sure to be another hit!
Reworked songs by-
Adele, Ed Sheeran, Beyonce, Marcia Hines, Blondie, Bruno Mars + more.
Presented By