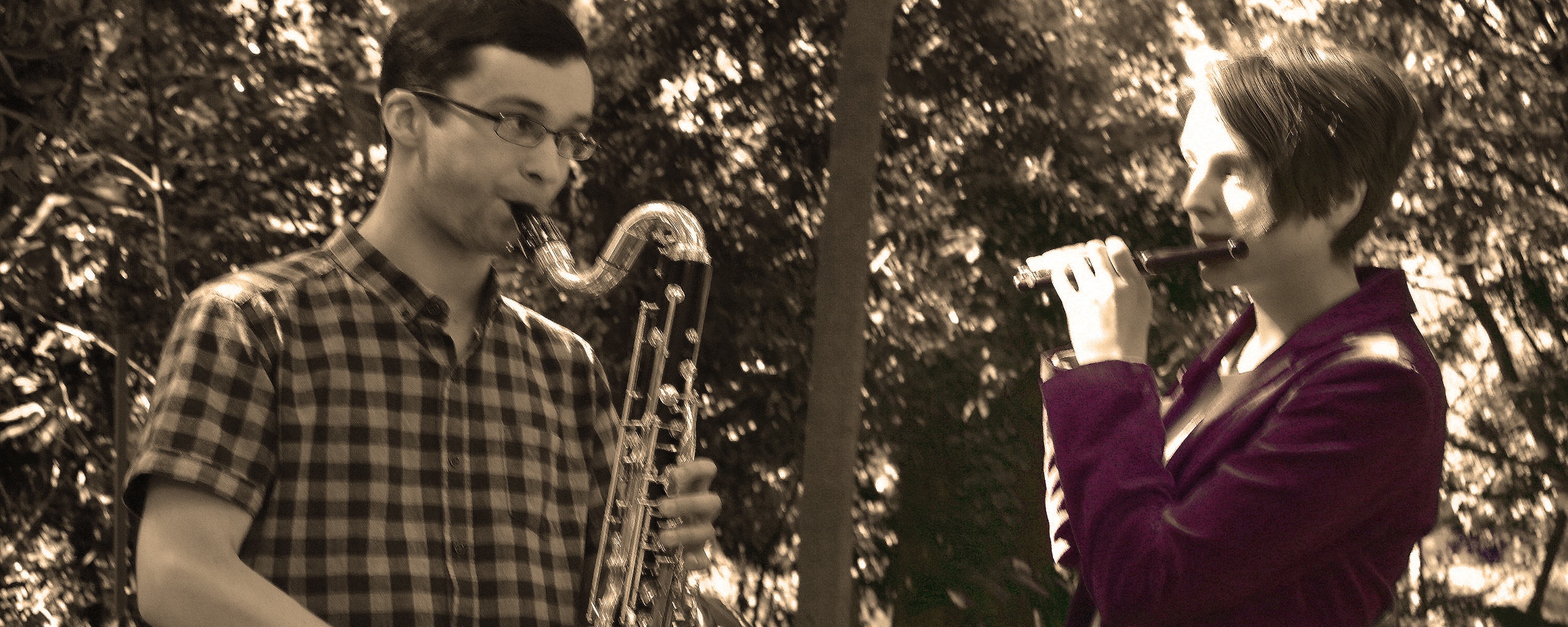 Earth Wind and Fire
By Callum Watson
Times & Locations:
6pm:
                                                                          Moorabool Street, Female Toilet Block chairs                                                                                                                                     100 Moorabool Street Geelong, VIC, 3220 Australia
                                                             7pm & 7:35pm:
                                                                 Top of Custom Lawn Stairs
                                                                 57 Brougham St Geelong, VIC, 3220 Australia
---
Our work for Geelong After Dark 2018 is an interactive 10-minute art music composition in response to the theme of 'Earth'. In this, we utilise the intrinsically earthy sounding Bass Clarinet complemented with Piccolo. These instruments together span an incredible range wider than a piano. This combination of instruments is largely uncharted territory in the chamber music setting and we have enjoyed exploring the possibilities of this within a virtuosic composition.
The unique instrumentation we have chosen allows for an exploration of extremes in sound ranging from piercing high arpeggios in the piccolo projecting vast distances to the softest of low tones in the Bass Clarinet requiring the audience to be quiet and listen intently.
Movement and theatre will play an important part in this performance. We will take advantage of the fact that both instruments can be played whilst the performer is moving. 
Stylistically, the piece combines elements of baroque, impressionism and even some heavy rock!
The Performers:
(click on the link to find out more about them)
---
Geelong Echoes of Earth CD launch
Echoes of Earth is a groundbreaking CD release which sees some of Melbourne's finest classical musicians coming together for one of the most ambitious recording projects staged at St Andrews Anglican Church, Brighton – a venue heralded as one of the finest acoustics in Australia.
The CD features 13 tracks in all showcasing the fruits of an acclaimed new collaboration between flautist Jessica Zuk, pianist and composer Callum Watson and clarinetist Joel Hands-Otte.
Works include three new piano trio compositions by Watson presenting a mix of both jazz and classical influences. Watsons compositions have been said to 'demonstrate a skill and mastery over the classical form, yet…manages to make it so contemporary and accessible' (Weekend Notes).
This CD will be launched in Geelong as part of Geelong After Dark 2018. CD's will be available for sale at each one of the Earth, Wind and Fire pop up performances.
---
Geelong After Dark is an initiative of the Arts & Culture Department of the City of Greater Geelong