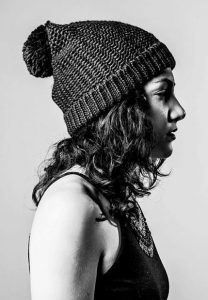 Isabella Khalife serenades her audience with sweet sounding vocals and impresses with her multi-instrumental ability. Influenced by Ed Sheeran, Passenger and Jessie J, the emerging Geelong artist delivers her music with a distinct acoustic pop sound that leaves her listeners wanting more. Unique may be one word that is overused in the music industry, but Isabella's voice is one that does not disappoint its very definition. It brings a sense of calm to many, as well as being strongly emotive to others.
She takes to the stage with her Little Martin acoustic guitar and a loop pedal, and on the odd occasion, a keyboard. Often listeners don't know what they're in for until she begins those vocal, percussive and instrumental loops, which create a full and musically engaging sound and performance.
​
After the release of her debut self-titled EP in 2016, fans from across the world have marvelled at her four original tracks and now eagerly wait for the next release of original music in 2018.