Hello, and welcome to my website. This is a place where you will be able to find information about my activities, past and present. For ease of navigation, I've broken things down into various different categories. Hopefully you will find what you are looking for.
Award Winning Australian Pianist, Composer and Producer
Callum Watson is emerging as one of Australia's most exciting composers and pianists
- Samsara Dunston, Weekend Notes
infectious organ playing
- Forte Magazine
amongst the most creatively gifted musicians in the state
- Geelong Advertiser
---
Latest News
Geelong Fringe Sundays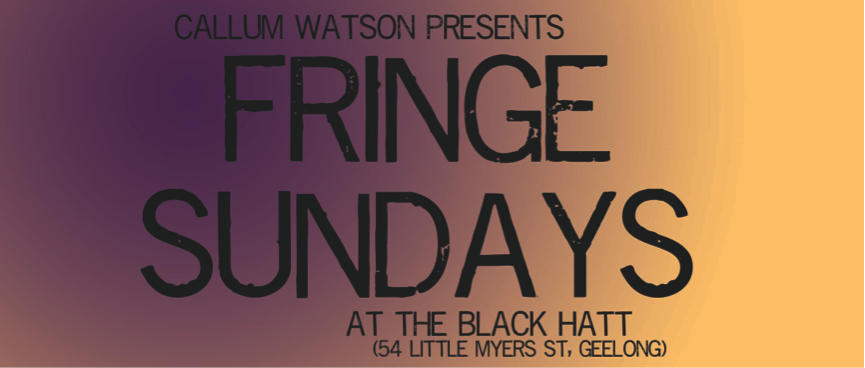 Geelong's newest event "Fringe Sundays" sees local musicians collaborate on innovative, genre-spanning projects at Geelong's iconic Black Hatt Hotel. Expect something new at every event.
For the first event, members of Flawed Peace and Geelong RSL Pipes & Drums collaborate for an afternoon of Rock and Celtic fusion.
The line up for this performance features local Geelong and Surf Coast musicians including Carlo Muncey and Michael Cordner from local rock band Flawed Peace with addition of Harry Dodd. Callum will be playing pipes alongside Alex Fraser from Geelong RSL Pipes and Drums.
They will be playing new arrangements of songs from the rock, classical and celtic repertoires as well as compositions created by the group.
---
Echoes of Earth CD launch
An extraordinary new CD produced by Callum, which sees some of Melbourne's finest classical and jazz musicians coming together for one of the most ambitious recording projects staged at St Andrews Anglican Church, Brighton is soon to be released to the public.
The CD features 13 tracks in all showcasing the fruits of a new collaboration with Elwood flautist Jessica Zuk and clarinetist Joel Hands-Otte. 
The CD will be launched at North Melbourne on Saturday 24 March for the first show of an exclusive three-month residency at Club Voltaire with all three performers playing a recital on the night as part of 'Callum Watson Group'. CD's will be available for purchase at each performance of the residency.
---
Club Voltaire Monthly Residency
Following their critically acclaimed performance, Callum Watson Group is taking on a monthly residency at Club Voltaire on the fourth Saturday of each month starting March 24.
"This residency really does close the generation gap and...has something for everyone."
-Weekend Notes 2018
Callum is joined by Jessica Zuk (Flute, Piccolo) and Joel Hands-Otte (Clarinet, Saxophone)
---
Caliban - The Edge Ensemble
Music and composition: Callum Watson
Caliban explores the battle ground of global climate politics through the eyes of those on the front lines.
Set in a not-too-distant future on the brink of climate disaster, Caliban starts where Shakespeare's The Tempest left off - when the island is submerged in the rising tides, how will Caliban survive?
CALIBAN will be touring May 2018.  More Info
---